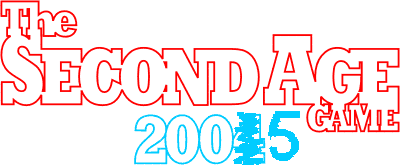 The 2005 Second Age Game was held on Saturday, September 24th, and despite the somewhat rainy conditions, an excellent time was had by all. The rainy conditions also contributed to a lack of in-game photos, but what there is, is presented for your entertainment. You know the routine: click below for the galleries:
Special thanks to:
Beth, Caroline, James, Mark, and Shanda for refereeing!

Rachel, Petey, Jeff, Ed, Chuck, Kaydi, Caroline, Mark, Sarah, Stewart, Lizz, and Annalisa for helping pick up trash in the park at Operation Valar IV: A New Trash!

Caroline and Sarah for game pictures!

Beth for taking over the game video!
©2005 Jack A. Barker. All Rights Reserved.